WWPC is a Results-Oriented Freight Forwarder Network with Proven Expertise

WWPC was the 1st, Ground-Breaking Freight Forwarder Worldwide Network
to allow for Multiple Memberships to achieve Flexibility & Choice
22 Years of Proven Networking Expertise

Compete in Today's Marketplace with the advantage of Exceptional World Class Member Partners

WWPC is Innovative and Continuously Evolving to Meet Our Member's Requirements

WWPC Members have Integrity, are Professional, with Service Standards of Excellence.

The WWPC Network's current 2016 Membership is comprised of 896 Members located in 396 Cities in 122 Countries Worldwide

Our Members ending 4th Quarter of 2015 have Annual Revenues of USD 5.24 Billion Dollars,
the Movement of 14.2 Million International Shipments with Progressive
Upward Growth on a Virtual Daily Basis

*The WWPC Network Enforces a Strict Code of Conduct which ensures
that the interests of our Members are protected at all times

*Twice Annual Service Reviews of All Members to verify
that the WWPC Required High Standards of Excellence are being Adhered to.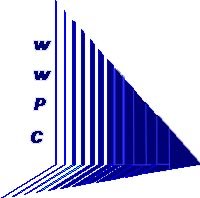 www.WWPCNetwork.com
WWPC Custom Specialized Program: MyWWPCMemberComplaint Online System
*Aggressive Administration Program to Ensure Service Excellence and Mediation of Disputes
WWPC Custom Specialized Program: MyWWPCFinancial Online System

*WWPCProtect

The WWPC Network's Payment Protection Program, Coverage Protection to USD $20,000.00 against Non Payment/Insolvency, Separate Elective Member Program
*WWPCPartnerPay
The WWPC Network's Custom Designed Payment Monitoring System
Custom built program with Monitoring, Payment Reminders, Early Warning System, with Amber & Red Alert Categories sent to WWPC Membership Immediately upon any knowledge of a Member Payment Potential Issue

*WWPCCredit
The WWPC Network's Credit Check Facilitation Program
Designed to assist you in determining how much credit to extend and for what term lengths

*WWPCReferenceRefer
The WWPC Network's Online Member to Member Credit Reference Program

*WWPCMediationManager
The WWPC Network's System and Process to assist in the resolution of payment disputes

The WWPC Network enforces a strict payment policy between members.
WWPC Customs Specialized Program: MyWWPC
MyWWPC is a Custom Designed Private OnLine Networking Platform for WWPC Members

MyWWPC introduces and keeps you in continuous contact with your member partners in the World of WWPC.

A Perfect Blend of Technology & Community for WWPC Members

MyWWPC is by design, highly-interactive & collaborative
You will take-away measurable and practical information, enhanced understandings, achieve heightened rapport with your fellow WWPC Members. In doing so, you will have contacts usable in your business life immediately.


Just a few of the many features of MyWWPC:

*WWPC Member Searchable Database by City, Country or Company Name
*WWPCLiveChat
*WWPCDiscussionForum
*Detailed Profiles of WWPC Members
*WWPC Member Activity Updates
*You've got mail! WWPC Open Messaging between members
*Important Global World Information & Tools - just a click away for your use!
*WWPC Groups, Our Specialized Divisions
*MyWWPCTwitter
*MyWWPCFacebook
*MyWWPCLinkedin
*MyWWPC Everywhere - Mobile Phone Application to stay in touch with your WWPC Community
with Mobile-Optimized Content
WWPC Customs Specialized Program: MyWWPCworld
WWPCworld, One Community, Different Neighborhoods Program available to all WWPC Members

Projects, Perishables, Live Animals, Time Sensitive, Dangerous Goods, Exhibitions, Pharma
are all shown in specialized groups for the benefit of every WWPC Member

NO Separate Networks with Additional Membership Fees
WWPC Customs Specialized Program: MyWWPCsales
WWPCsales is our Online Sales Lead Exchange, Monitoring, & Follow Up System
2016 Official WWPC Conventions
WWPC holds two (2) Networking Conventions each year for the WWPC
Member Partners to meet in person to develop business together
May 22-26th, 2016 | Tenerife, Canary Islands - Spain | 29th WWPC World Convention
October 2016 | Dubai, United Arab Emirates | 30th WWPC World Convention
Four (4) Evenings, Three (3) Days, 50+ Hours of Total Networking Hours in Scheduled Events
One on One Meetings for the Day Sessions Via Our Custom OnLine Appointment Scheduler
NO Evenings on Your Own. NO Presentations Allowed. NO Sponsors. NO Speeches. NO Sales Product Promotion Presentations Members Only Allowed, NO Outsiders.
Complete, Balanced Total Networking Conventions that encompasses our Signature, Networking, Paradise Style Concept.
AND MUCH MORE....
The WWPC Network does NOT receive any Financial Commissions,
Profits, Rebates, etc from ANY Vendor or Member Partners
ALL Rebates go directly to our Members in the form of pricing discount
WWPC allows NO Sponsors at our Conventions
ALL WWPC Members represent on the exact same platform/playing field
We do not believe it is fair or equitable to have member sponsors
who may have a larger sales promotional budget than others

The WWPC Network Operates with Integrity, Honesty, & Full Transparency
We have no Conflicting or Competitive Interests with our Members
We do NOT own or operate any Freight Forwarder or Logistics Companies
We Operate Only One (1) Network
NO Competing Networks........Under Other Names and/or Brands
The WWPC Network is a Founding Member of The "Confederation of International Freight Forwarding Networks"

CIFFN is built on consensus by Freight Forwarding Network Owners
with the goal to improve the Freight Forwarders Networking Industry,
leading to safer and more progressive business development environments for Freight Forwarders
Annual Membership is USD $995.00
No Additional Fee's for our Customized Programs. No Additional Fee's to access our Specialty Groups
Check out what our Members have to say about WWPC - Click on the link!
Below is our Membership Application Link:

22 Years, 28 Conventions - Proven Dynamic Success of Freight
Forwarding Network Success
Why WWPC?
Because WWPC is NOT your Ordinary Network, WWPC is Uniquely Different

We look forward to you joining WWPC!
Leslie Taylor-McLaughlin
Chief Executive Officer
All Protected Trademarks of The WWPC Network

WWPC
WWPC Network
MyWWPC
WWPCEverywhere
WWPCworld, One Community-Different Neighborhoods